28-06-2016
Discount in DKV health insurance
Until the 31st of December 2020, get a 36% discount in the premium of your health insurance.

Discover the benefits of Spanish health insurance with world coverage
Freedom of choice
Refunds within 7 days
Online settlements
Homeopathy and Acupuncture
Refund of costs of medicines
Network of clinics in the USA

Discount percents per year in DKV Integral: 2020: 36% - 2021: 36% - 2022: 30% - 2023: 24% - 2024: 18% - 2025: 12% - 2026: 16% j
Discount percents per year in Reimbursement policies: 2020: 25% - 2021: 25% - 2022: 20% - 2023- 15% - 2024: 10% - 2025: 5%
Discount percents per year in Life Insurance: 1st year: 20% - 2nd year: 15% - 3rd year: 10% - 4th year: 5%


For more information, read the PDF file!
Coverages
Primary care and all specialist help.
Operations and hospitalization.

Refund of invoices from outside the DKV network.

80% invoices within

Spain and 90% outside Spain.


Services
24 hours Medical helpline
Pediatrician medical helpline
Psychology
Fast access doctor or specialist
No referral required for specialist
Refund invoices within 7 days

Contact Hypotienda! Telephone: (0034) 951 319 383 - info@hypotienda.com
30-06-2014
Physiotherapy in Spain
Published by Mondi
Friday,June 27th 2014

Spanish public health care has been considerably stripped down by the many budget cuts in recent years. It may therefore be wise to take out private health insurance as a supplement. This offers more options if something is wrong in the medical field. The premiums for private care in Spain are on average two-thirds cheaper than those of a basic package in the Netherlands.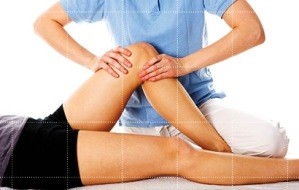 The Mundisalud Complet package costs 95 euros per month (for a man / woman of 50 years) and offers a free choice of doctors worldwide, even if they are not affiliated with the network of the private health insurer, without a personal contribution. Very convenient if, for example, you want to be helped in your own language or if you want to keep a permanent doctor. The costs for this are reimbursed up to 80 - 90 percent in Spain and up to 90 percent abroad. When you use a doctor, specialist and hospital in Spain that falls within the health insurer's medical network, the costs are reimbursed up to 100 percent.
Choice from the medical network - Integral
The Integral Elite package costs 69 euros per month (for a man / woman of 50 years). Again, no personal contribution per treatment applies, but use must be made of the DKV network of doctors. This network is very large and almost all major clinics are included. These costs are reimbursed up to 100 percent. The cheapest package, Integral Complet, costs only 31 euros per month with a personal contribution and a doctor's choice through the DKV network (this premium applies to a man / woman of 50 years). An Integral Complete health insurance policy requires an 8 euro personal contribution. Integral Plus is cheaper at 5 euros per treatment. With the Integral Classic, the personal contribution is only 2.50 euros per treatment.
Physiotherapy
With a private insurance policy, physiotherapy can also be used, without a limit on the number of treatments. This does not apply to all health insurers.

To read the entire article you must be logged in and be a Mondi subscriber or member. If you are not yet a member or subscriber, register now and enjoy all the benefits!

If you want to receive the amount of the premium that corresponds to your age, please contact Hypotienda.

This article was made possible by Saskia Gruijters associated with Hypotienda
23-05-2014
Gluten-free food, a hype or is everyone suddenly intolerant?
Publish by Inspanje.nl
Thursday, 22th May 2014
Kitchen cupboards used to be overflowing with pasta and bread. Today, these carbohydrate samples are being replaced by "healthier" gluten-free foods. But is this actually better for us?
Nowadays you will find completely separate sections in the supermarket where gluten-free products are displayed, from bread to even fish fingers. The coffee shop on the corner also sells gluten-free sandwiches and your favorite Italian may soon have gluten-free pasta too. Gluten-free food - not so long ago a niche product for "hipsters" and those with celiac disease (gluten intolerance) - is the nutrient right now.
Goodbye to bread products
Most ailments that come on suddenly are attributed to a love of bread and its resilient texture, something that gluten makes possible. Some people wonder if their health will improve if they ignore bread products.
They are not the only ones in doubt: more and more people are replacing their usual menu. It turns out that these are usually ex-vegans or ex-vegetarians. Apparently this group makes the step to gluten-free a bit easier. Popular products include quinoa or macaroons - both gluten-free.
Better availability
A recent survey in America shows that more than 25 percent of Americans try to reduce the amount of gluten in their diet or even avoid it completely. Fortunately, it is also getting easier to do that. While some time ago gluten-free products were only available in dusty corners of healthy natural shops, this is different now and you can also find them in most supermarkets in the Netherlands.
Mercadona as a pioneer
In Spain, Mercadona already launched a wide range of gluten-free products in all categories more than ten years ago. Owner Juan Roig decided to do this because he himself would have children with gluten intolerance.
Gluten-free diet
Gluten is dominant in our daily diet. Many foods that contain gluten, such as pizza, pies, and cookies, are also high in calories, so avoiding them helps many lose weight. Following a gluten-free diet does not seem to be actively harmful like some other diets. So it might be worth giving it a try. Whether a gluten-free diet works or not varies from person to person.
Allergy research
Do you have a food allergy yourself or does it affect one of your children and do you want to get rid of it? Then have an allergy test carried out free of charge. This is possible with a DKV health insurance policy. Don't have one yet? Families consisting of at least 4 or 5 people now receive a 5 and 12 percent discount on the annual premium respectively! Contact Hypotienda for free information and advice.
Hypotienda
With a driven and customer-oriented team, Hypotienda, founded in 2004, is one of the most important players in the financial services in the field of mortgage and insurance in Spain. It is often quite a voyage of discovery to arrange your financial affairs as a Dutch citizen in Spain. It is our specialty to translate the language, culture and mentality.
© Hypotienda
21-03-2014
Being healthy is trending topic
The month after this article was placed by Hypotienda on Inspanje.nl. was number 1 of the top 5 most read articles. A healthy lifestyle is the new trend in 2014. This is shown in various ways.
We live in a country with a lot of sunlight - the main source of vitamin D - and with countless tasty fruits and vegetables, Spain provides enough preconditions to lead a very healthy life. Yet here too we see more and more obese people as a result of an unhealthy lifestyle. Ready meals are on the rise and junk food is available on every street corner and attractive in economically difficult times, because it is cheap.
The Spanish daily schedule, which means that people only have their dinner at around ten o'clock, does not always have a favorable effect on a healthy lifestyle. The good news, however, is that Spaniards do love sports. Every year there is a new sports trend that is massively followed, from Tae Bo, Zumba to the latest trend Crossfit.
More daily exercise
Now that most people have a sedentary job, we have to move a lot more. A few hours a week of very intensive exercise turns out not to be enough. It's about changing your lifestyle. This means less sitting and hanging and more daily exercise. So we will have to take the stairs much more often instead of the elevator and during lunch you might be better off taking a walk instead of sitting at a table. We could even do household chores more often, under the heading of "daily exercise".


Annual check ups and preventive examinations
With a private health insurance policy, our customers can go to a private clinic for an annual check-up such as a breast examination (mammography), a uterine smear, blood pressure and cholesterol level check or a blood sugar test. The private health insurance companies also offer preventive examinations against, among other things, colon cancer, breast and cervical cancer, prostate cancer, cardiovascular diseases.
Advantages of private health insurance
These check-ups are intended to prevent diseases and disorders or to detect them in time. Based on such a preventive check-up, measures can be taken to treat the diseases. We therefore encourage our customers to take advantage of these benefits of private health insurance. Everything under the guise: "prevention is better than cure".

For more information about private health insurance in Spain click on the link or send an email to Hypotienda.


25-09-2013
Increase in the DKV age limit
05-07-2013
Lives at risk due to cutbacks in Spanish health care
June 17th, 2013

MADRID - Experts believe that the massive cuts in Spanish health care over the years could endanger lives.

This is according to a new study from the London School of Hygiene & Tropical Medicine (LSHTM) published in BMJ. The dismantling of large parts of the Spanish public health system has major potential negative effects on the health of Spaniards.
To date, savings of EUR 365 million (13.65%) have been achieved at national level since the start of the crisis and up to 10 percent at regional level in social and health care. This, in combination with the increased demand as a result of the aging population, makes the pressure on the current system very great.
Immigrants in Spain without the correct documents can no longer claim the free public care. In addition, the personal contribution was introduced everywhere for medicines, prostheses and ambulance rides, among other things. In several places in Spain, cuts are being made to emergency care. In Madrid and Catalonia, regional governments are privatizing a number of hitherto public hospitals for economy reasons.
The researchers find that there has been an increase in the number of depressed people in Spain since the start of the crisis and the ever-increasing unemployment in the country. Alcohol-related problems and the number of suicides also increased in a few years.
According to Martin McKee, professor of public European health care at LSHTM, health care policy has mainly focused on economic numbers. This research sheds light on human suffering as a result of economic decisions.
The cutbacks are added to the fact that within the European Union Spain already has a relatively small budget for public health care compared to the Gross Domestic Product. This year, further cuts will be made. This mainly concerns the care of people with long-term illness.
The research was led by the London School of Hygiene & Tropical Medicine in collaboration with the University of Alicante, the University of Lleida and the University of Valencia. The research is limited here and there due to missing data from the Spanish government, according to the authors. Part of the analysis is based on interviews with 34 doctors and nurses in the North of Spain.
© Redactie

http://inspanje.nl/zorg-welzijn/5950/levens-in-gevaar-door-bezuinigingen-spaanse-gezondheidszorg/
27-05-2013
Insured of medical care while you are on holiday?
May 27th, 2013

Private care in Spain is playing an increasingly important role. This is due to the increased waiting lists and waiting times for specialist help through the public social care system (Seguridad Social). An estimated 15 percent of the Spanish population is privately insured. Such private health insurance is usually taken out as a supplement to or even as an alternative to the social health care system.

Advantages and disadvantages of private insurance
The advantage of private insurance is that the insurers have their own network of private clinics, private hospitals and specialists. As a result, there are no or only short waiting times. The disadvantage is that you have to stick to the health insurance network, although there are also possibilities to visit doctors outside the network, for which you can get around 80 percent of the costs.
Premium

The premium for a private health insurance policy depends on age, region and gender. The premium in Spain is usually cheaper than in the Netherlands, provided you stick to the health insurer's medical network. If you move to Spain and you are not entitled to care via the social care system in Spain, you are obliged to take out private insurance.

On holiday abroad?
If you are insured through the social care system, you can apply for an EHIC (European Health Insurance Card) or TSE (Tarjeta Sanitaria Europea). This card gives you easier access to medical facilities during a temporary stay abroad.
If you are privately insured, your private insurer will cover the medical costs abroad. We always recommend calling the global assistance telephone number on the back of the health insurance card first for advice on how to act.
In addition, it is wise to also take out travel insurance because the reimbursement of medical costs abroad are limited. Most private health insurers allow a maximum stay of 90 days abroad.

Hypotienda can take out both a private health insurance and a (continuous) travel insurance for you.
31-08-2011
Unsatisfied with your current health insurance?
Request a quote here and use our free switching service!

Cancellation must take place before November 31st, 2020!
The new effective date of your policy will be January 1st, 2021, as is usual in Spain.

09-05-2011
41 percent increase in health insurance results in 7.9 percent switchers
Source: www.independer.nl
The significantly higher health insurance premiums for 2011 shook consumers up. Few years ago only 4% of the policyholders switched health insurers, at the moment 7.9% indicate that they want to switch. That is a huge leap compared to last week when 5.2% indicated that they would switch.
Consumers apparently realize that health insurance threatens to become unaffordable. Since the introduction of the new health care system, the costs for basic basic insurance have increased on average by 41%. The basic premium rose "only" by 18%, the remaining 23% is due to the switch in 2008 from the no-claim discount to the compulsory deductible. Instead of a premium refund for little or no use of healthcare, insured parties now have to pay a fixed amount of healthcare costs themselves before the insurer pays out. The annual increase in this deductible also contributes to the premium increase.
2011, the Ministry of VWS assumed an average increase of 9%. Until now, insurers were able to increase premiums with impunity, because policyholders did not switch en masse. If they did, market forces would really get a chance. That is why Independer.nl is calling on policyholders to switch this year. Not only to send a signal to your own insurer, but also because switching can often save hundreds of euros up to 1000 euros (family).
To limit future premium increases, insurers should limit the growth in health care costs, for example by doing more care management and purchasing cheaper health care. Consumers can then choose between an expensive policy with full freedom of choice with regard to their care provider or a lower premium with limited freedom of choice.
09-05-2011
Health insurance: coverage abroad
September 2010

Because the care offered by the Spanish Health Insurance Fund often leaves much to be desired, many foreign people take out additional health insurance. Saskia Gruijters is a mortgage and insurance advisor in Spain. Once a month she talks about mortgages and (health) insurance in Spain.

"In the article in August I explained, among other things, the criteria an insurer must meet when taking out good health insurance. This article discusses which costs or treatments are reimbursed by a basic health insurance policy. I will not discuss additional coverages that are possible with the more extensive insurance policies, because the list will then become too large and unclear"

Compensation

In principle, each health insurance product reimburses the following most important "basic coverages":

A. Primary concern
B. Consultation and treatment by a specialist
C. Hospitalization
D. Worldwide coverage for emergencies
E. Preventive investigations

Primary concern
You can think of the following with regard to the primary care that is covered by a basic health insurance:
Medical care (general practitioner, medical specialist, midwife and paramedic)
Annual cardiology check-up
X rays
Ambulance transport
Childcare and pediatrics
24-hour emergency service in clinic and at home
Clinical Trials
Specialists
This includes:
Physiotherapy
Gynecology
Radiology, ultrasound, allergy testing, etc.
Psychiatry and Psychology
Revalidation
Hospitalization
This includes all hospital costs; therefore costs for general treatment, nursing, operating room and medicines in the hospital.

Worldwide coverage for emergencies
Global emergency coverage on journeys of up to 90 days, with continuous 24-hour service. This includes the following coverages:
Transport and repatriation of sick and injured people
Early return due to death of a family member
Medical consultation by telephone
Hospitalization (incl. Medical and pharmaceutical costs)
Emergency dental treatment

Preventive examinations
Every year, various preventive examinations can be used against, among other things, colon cancer, breast and cervical cancer, prostate cancer, cardiovascular disease. Also included is an annual visit to the dentist and dental hygienist, check-ups of newborns up to the age of four and the necessary vaccinations.
We have used the conditions of a specific health insurer to prepare the above cover. This concerns cover that every basic insurance should offer. It is of course possible to extend the coverage. For a complete overview of coverages and product types, please contact an expert. '

This article was written by Saskia Gruijters, associated with Hypotienda.
09-05-2011
Premium increase health insurance DSW 2010
22-09-2009 - Premium health insurance DSW 2010 announced
DSW was the first health insurer to announce which premium will be calculated for next year. The premium will increase by 27 euros to 1080 euros for a year of health insurance, director Chris Oomen said on Radio 1 on Tuesday morning.

The director says that the premium is just barely cost-effective for the non-profit health insurer. The government is said to have calculated that health care costs will rise by 4.1 percent next year. Due to good investments, the premium increase at DSW (2.6 percent) would be better than expected. Health insurers must announce what they charge next year before mid-November. People can switch until the end of this year.

Bron: DSW